Amusement parks
Agreement with D.A.M.S. agency for the purchase of discounted tickets… Tickets will be delivered in hotel by reservation!
Excursions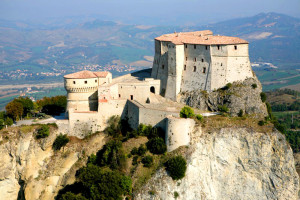 As well as the beautiful and sunny city of Rimini, which is worth visiting in order to discover its ancient alleys that branch off in the old town centre and open up to the harbour, also the Rimini hinterland offers landscapes, colors, atmosphere, history, culture and traditions that should be discovered.
On the green hills behind the sunny and crowded coast, are scattered many charming ancient villages with centuries-old walls and bell-towers.
The Conca Valley with the Malatesta heritage, Mondaino and Montegridolfo respectively considered the most beautiful fortress and hamlet of Italy, San Leo and Verucchio with their ancient churches and palaces, the Valmarecchia, which is close to Tuscany, with its unique landscapes and the many excellent p.d.o. local products as oil and wine.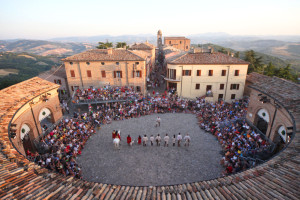 Your Hotel in collaboration with the agency INITIUM by  prof. MAURIZIO BELLAVISTA*, presents:
YOUR FAVORITE TRIPS
Rimini is … discovering ancient villages, history and food. Two valleys, one lordship
After a wonderful day at the beach and a good dinner at the hotel you will enjoy the stories and flavors of this rich territory, Romagna.
Directly from your hotel, on a G.T. bus, with prof. Bellavista* as  Cicerone, you will have the chance to take a journey back into the history, intrigues and love affairs of the famous Malatesta family. Then you will taste excellent products.
* Prof. Maurizio Bellavista is a researcher on the history of art and architecture.  In the year 2000 he started the first tour operator specialized in art, history, food and culture of the area, for the development and commercialization of the national heritage, with particular attention to the basin of the Adriatic Sea and the Eastern Mediterranean